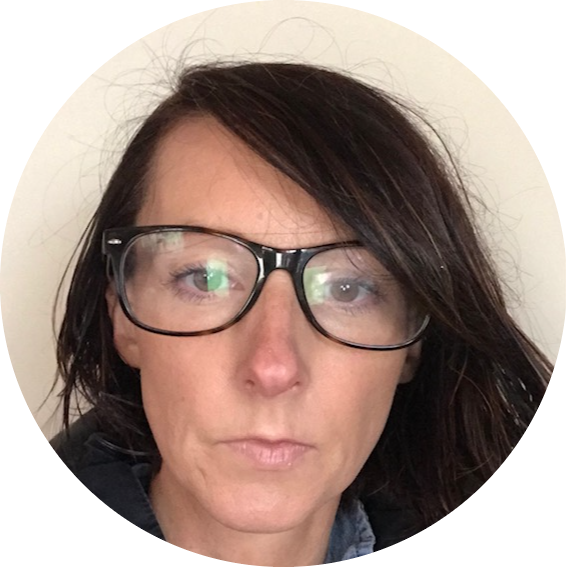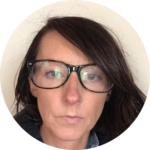 Self-Employment & Enterprise Supports
Donna has over 14 years of experience in rural and community development, including almost five years of experience in enterprise development, in the local development sector serving the needs of businesses and individuals.
Donna leads the enterprise offering within SECAD, supporting clients to set out in business and facilitating start your own business courses. Many of Donna's clients are recipients of the Back To Work Enterprise Allowance (BTWEA) which is a support payment for those moving from unemployment in to self-employment. Donna also works with social entrepreneurs to set up new businesses with a demonstrated social impact.
BSc. Real Estate, Valuation and Management, University of the West of England, Bristol
MSc. Sustainable Development, Dublin institute of Technology, Bolton Street, Dublin
Diploma in Rural Development, UCD
Graduate Diploma Food Marketing, Co-operatives and Rural Development, UCC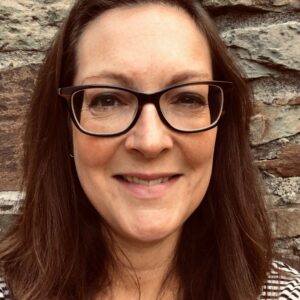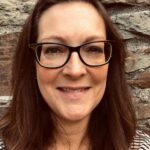 Self-Employment & Enterprise Supports
Katie is a project development officer with almost twenty years experience of working across a diverse range of sectors including enterprise, community, youth, tourism, lifelong learning, environment and agri-business. Katie joined SECAD in 2016 to work primarily on the LEADER Rural Development Programme and through her work has supported numerous communities, individuals and businesses to develop impactful plans and strategies which have led to the successful award of LEADER funding. Her role involves providing technical support, capacity building, facilitation and mentoring to enable clients to develop local responses to social inclusion and economic development needs within their communities. Katie also works under the LEADER Food Initiative to support the growth of food and drink businesses across SECAD's LEADER region.
. Prior to joining SECAD, Katie worked as a self-employed development consultant for over ten years working with many artisan, small and medium-sized enterprises and community/voluntary organisations to develop customised growth solutions and provide strategic planning services. She has worked with multiple clients, stakeholders, semi-state agencies and funding bodies to research and develop project plans, identify funding opportunities, secure new business and enter new markets, develop and deliver training programmes, project manage funding application processes and oversee project implementation. She has also held previous roles within the food industry, public relations and third level education.
Katie holds a B.A. in Modern Languages and a Masters in Voluntary and Community Sector Management.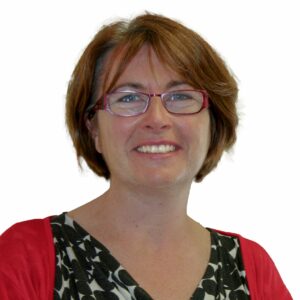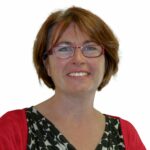 Nuala O'Connell is a community development worker with considerable experience in Ireland and abroad.  Having gained a BSc at UCC, Nuala worked for a number of years in agricultural research with a pharmaceutical company in the UK, linking with oilseed crop growers in UK, Europe, New Zealand and US.  Following almost ten year's work based at Writtle College in the UK during which she completed an MSc, Nuala worked in West Africa where she combined agricultural research with community development work, linking with farmers, the Ghanaian Ministry of Food and Agriculture and National Research Institute in Kent to develop tools to improve farming and community conditions for rural dwellers over a two year period.
On returning to Ireland in 2001, Nuala worked with Blackwater Resource Development as a Community Development Officer working mainly on the LEADER programme facilitating communities to develop plans and make applications for funding.  Following this, Nuala took up a role Community Development Support Officer with South and Mid-West Community Development Support Agency, providing training and support to voluntary management committee members on issues such as governance, employment, procedures and protocols with Community Development Projects and Family Resource Centres throughout Cork City and County.
In 2008, Nuala joined SECAD and has worked as a Development Officer in a number of areas, primarily supporting local community groups in South, East and West Cork in the development of plans, funding of projects, development and delivery of Social Inclusion initiatives and rolling out training programmes.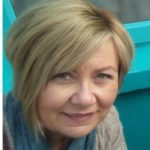 Cora is a member of SECAD's Employment services team and has worked with the organisation since 2006.
Experienced Career Coach /Trainer and Community Development Worker
Background in Training, Recruitment/HR
Has supported Start-ups, as well as business closure & Transfer of Undertaking in Ireland & UK.
Worked in Industry, Self-Enterprise, Recruitment, IT, Community.
Provided training & employment skills coaching privately and on behalf of other government bodies.
Highly experienced in One to One and Group work.
Personable with an ability to provide professional tailored supports to the individual.
With a genuine interest in empowering and supporting clients to progress.
Strong reputation with clients and social partners.
Mottos "Do your best every day and every day your best is different" & "There is always something to learn & someone to learn from".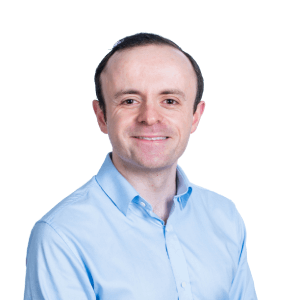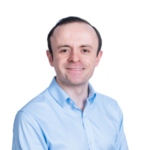 Kieran is a member of SECAD's Employment services team and has worked with the organisation since 2012. In his role as a Development Officer most of his work revolves around the provision of individual and group employment support covering areas including career direction, CV design, Interview skills preparation, education/training and community supports signposting. Kieran is also involved in the role out of SECAD's Employment Fair which has become an annual event since 2018.
Kieran is a qualified coach and practitioner of developmental assessments, Strengths Profile and EQ-i2.0 (Emotional Quotient Inventory). His qualifications include.
MA Work and Organisational Behaviour, UCC
Career Coaching Certification, Positive Success Group
HDip Coaching & Coaching Psychology, UCC
Training & Development Special Purpose Award Level 6
Strengths Profile Practitioner training
EQ-i2.0 (Emotional Quotient Inventory) Practitioner Training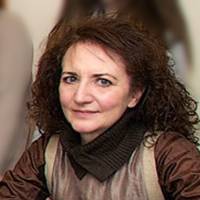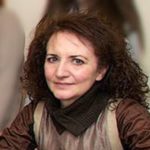 Margaret is a member of SECAD's Employment services team and has worked with the organisation since 2016.
Margaret has worked as a senior HR professional and Business Coach for more than 20 years.
Worked in national and international environments.
Has been employee and a self-employed consultant in start-up and multi-national organisations.
Worked in a variety of sectors including Energy, Manufacturing, Disability and Community Development.
Margaret's academic qualifications include a BA, an MBA and a Post Graduate Diploma in Mediation and Conflict Management.
Margaret is also a qualified practitioner in the Insights Discovery personality profiling system.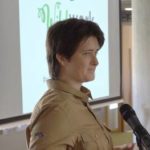 Karen Loxton is a member of SECAD's Community Development and Wild Work team and has worked with the organisation since 2018. Her role as Development Officer focuses on using nature to engage individuals and communities. She also leads SECAD's Stepping Stones, a well-being programme providing an outlet to the outdoors.
BSc in Ecology and Post Graduate degree in Zoology.
Extensive experience leading nature walks, talks and children's educational events.
Trained in the identification and monitoring of various animal and plant species.
Science communicator with experience presenting at international conferences.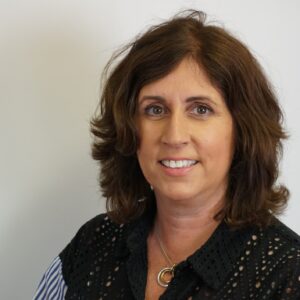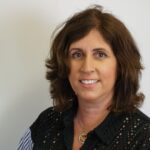 With over 15 years' experience in the Aviation Sector as Cabin Crew and Cabin Manager, based in Dublin, Cork and Shannon airports, Vicki excelled as a member of the frontline staff. The focus was entirely rooted in excellent interpersonal and intrapersonal skills and has provided a foundation for dealing with people throughout her career.
Following a period of time at home raising her young family, Vicki returned to education to upskill, return to the workplace and change her career direction.
She has since studied for a number of qualifications, her proudest achievement is completing a Masters in Coaching, at UCC. Given her vast and varied experience, Vicki is ideally place to support other people on their return-to-work journey.
For several years, Vicki has worked as a consultant coach with the EGF (European Globalisation Fund) primarily coaching NEETs - those under 29, (Not in Education Employment or Training) with great success.
Currently, Vicki is working with SECAD as a Course Coordinator for a Level 5 QQI Healthcare Programme which supports women back into education and the workforce. She also facilitates Personal Development Programmes for SECAD clients and provide them with a coaching framework as they move forward to the next chapter in their lives. Within SECAD Vicki also am part of the ABILITY team as we train young people of varying abilities and explore their potential moving forward.
Post Grad Higher Diploma in Coaching Psychology, University College Cork
Masters (MSc) in Personal and Management Coaching, University College Cork
Conflict Resolution and Mediation Certificate Level 8, Griffith College, Cork
QQI Train the Trainer Level 7
ACT (Acceptance and Commitment) Therapist
LIFT (Leading Irelands Future Together) Facilitator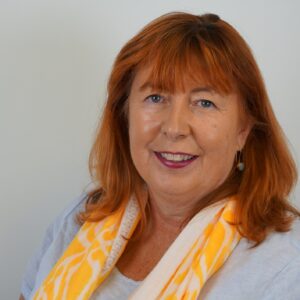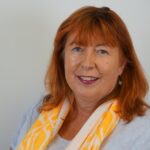 Frances is a member of SECAD's Employment services team and has worked with the organisation since 2013.
Work History
Worked in recruitment in the pharma industry for over 5 years, carried out internal and external recruitment process, which included reviewing incoming CV's, conducting interviews, and onboarding of newly appointed staff
Worked in Cork Training Centre as a Trainer on the Life Science and Quality Assurances courses, 2 years
Currently working with SECAD over 7 years, as an Employment Support officer. This includes working with unemployed community members and supporting them into employment, education or self employment.
Currently co-ordinating SECAD's Women's Rural Entrepreneurial Network ( WREN) -working with women who are interested in setting up their own business as well as people who are already in business to move forward with growth and sustainability.
Education
Degree in Training and Education UCG
Cert in Youth and Community work UCC
Cert as an Information Provider – Citizens Information Service
Masters in Personal and Management Coaching UCC
Higher Cert in Mental Health in the Community UCC